SME Europe, the economic and SME organisation of the European People's Party, was among the most active EPP organisations even in the difficult context of the pandemic. This was one of the conclusions of the SME Europe General Assembly held this week in Brussels.
The organisation's First Vice-President, MEP Iuliu Winkler, pointed out that SME Europe was extremely concerned about the situation of the European SME sector and the difficulties and challenges these faced during the lockdown-periods imposed throughout the EU: "SMEs were among the most affected economic actors by the pandemic. Our organisation has conducted two surveys, one in 2020 and an updated one in 2021, among small and medium-sized enterprises in EU Member States, with the aim of receiving direct feedback from entrepreneurs on their experiences and the impact of the pandemic", said Winkler. The results of the surveys were followed by conferences and debates to discuss their main findings, including issues related to access to funds, human resources and technologies that could help the day-to-day operations of SMEs. "Entrepreneurs and SMEs in Romania also participated in the two surveys, and they highlighted that complex bureaucratic procedures were some of the main challenges when it came to accessing vital EU funds", added the RMDSZ MEP. Other webinars addressed the challenges and opportunities of digitalisation, the governance of Artificial Intelligence or the participation of women entrepreneurs in innovation.
SME Europe has already organised ten online events in 2021, and has another six events scheduled by the end of the year. "Our General Assembly also discussed the next key events to be held by the end of the year. First, we will focus on the implications of the Digital Services Act and the Digital Single Market; secondly, on the Green Deal and the impact of the Fit for 55 package on SME competitiveness; and thirdly, on the opportunities offered by a strengthened EU-Switzerland relationship for entrepreneurs and innovators", added Iuliu Winkler.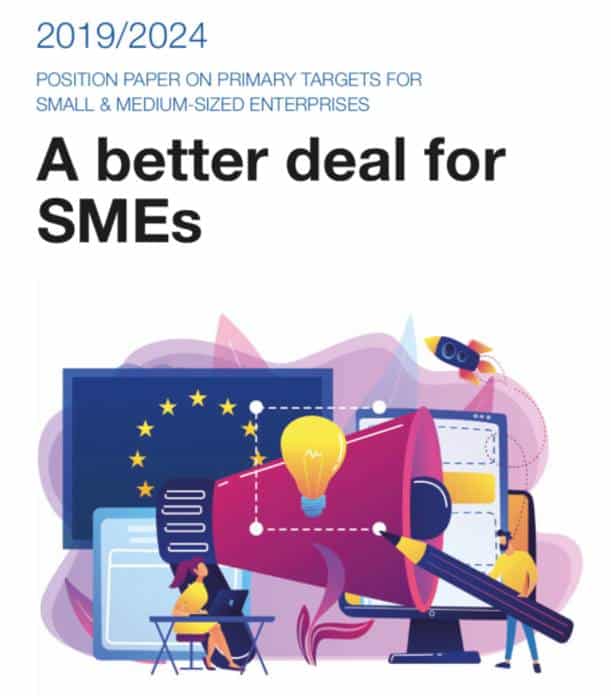 SME Europe is also due to publish its updated position paper on SMEs in Europe, which will include new elements based on lessons learned from the pandemic. This paper addresses SME priorities in various areas of interest, such as international trade, digitalisation, transport or health.
According to FVP Winkler, the upcoming work of SME Europe will prioritise analyses of the impact of the sustainable and green transitions towards decarbonisation, as well as the issues of energy efficiency and supply chain resilience.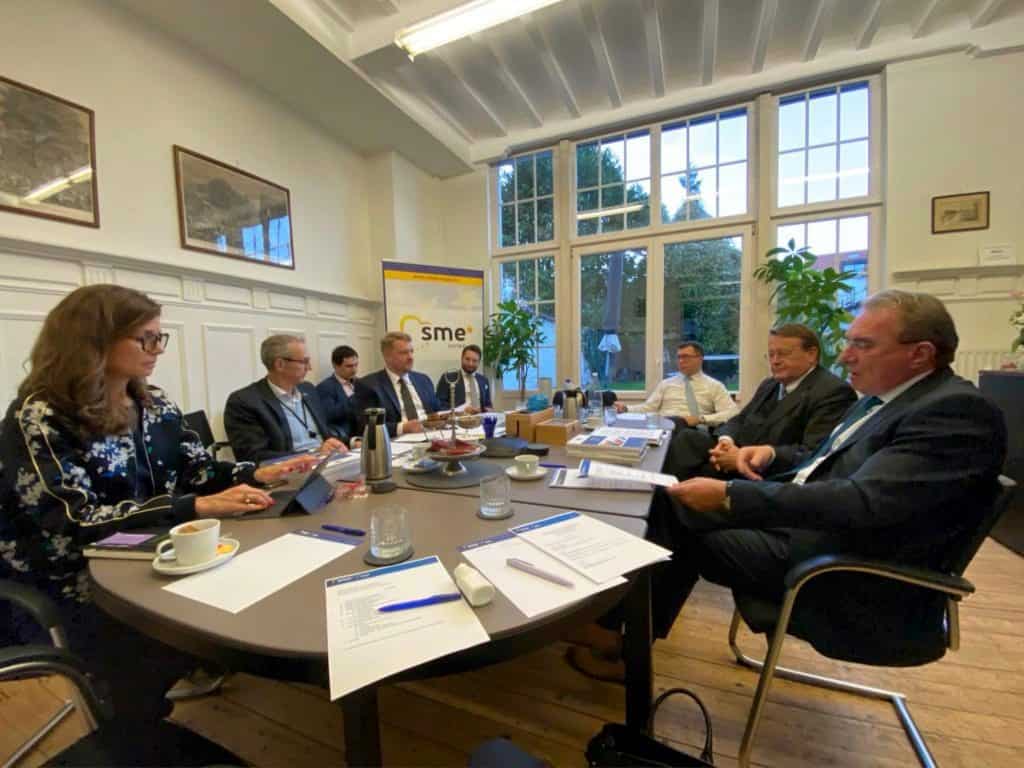 The SME Europe General Assembly also concluded that SMEs must benefit from initiatives such as the Fit for 55 package, and that their competitiveness must be at the heart of the EU's efforts to move towards a green and digital economy.  "Access to finance and technology remain vital to ensure that European entrepreneurs will contribute to the EU's post-pandemic recovery and continue to be key drivers of growth and job creation", stressed Winkler.