Diversity in the European Union is not only diversity between Member States, but also diversity within the Member States. The Ruling of the Court of Justice of the European Union made this clear, so this is the way that we understand our EU motto "United in Diversity".
The distinct and unique cultures of the national minorities are integral part of our rich European cultural heritage. Unfortunately, the situation of national minorities deteriorates in many cases, due to state policies in some Member States, and due to lack of action in other MS. The cultural value carried by national minorities is at increasing risk to disappear, so time to act is now!
We can see successful cultural revitalisation policies in many Member States. Taking on board best practice, the European Commission must act at EU level. There are all the right motives that the Commission starts now its work based on the Minority SafePack proposals. I fully support those proposals, as presented by the initiators of the MSPI Citizens Initiative.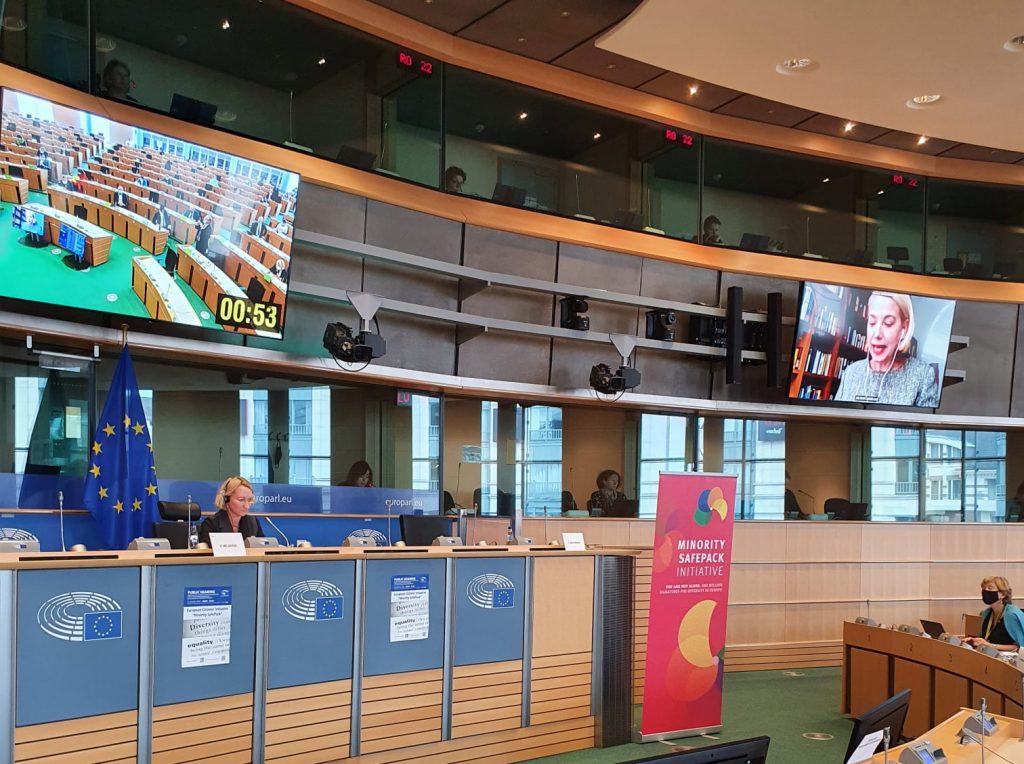 Meaningful measures of course need meaningful financial resources for their efficient implementation. Where from? Well, if we count together all the members of national and linguistic minorities in the European Union, we find out that their numbers add up as the fifth Member State in population ranking. They are of course tax-paying citizens, so the necessary resources for the future measures come from the national minorities themselves. We have only to decide the allocation of the right resources in favour of those who create them.
I fully support that the European Parliament follows up this Hearing on the Minority SafePack Initiative by a meaningful plenary debate and a Resolution on the rights of national and linguistic minorities in the European Union.
Remarks in the debate on the occasion of the Publig hearing on the Minority SafePack European Citizens' Initiative organized on 15 October in the European Parliament.