Reconciling Eastern and Western Europe is crucial for the new European Commission to achieve its goals for the next five years, says MEP Iuliu Winkler (RMDSZ, EPP).
"The new European Commission takes office in an extremely difficult time, when the EU is more disunited than ever, when the clashes between Eastern and Western Europe have deepened. (…) The context in which the new Commission takes office is very difficult and the list of emergencies is rather lengthy. I voted confidently for the new Commission.  I hope that the new President of the European Commission will understand that her first and most important task is to achieve reconciliation between East and West; without this she will not be able to solve any of today's major problems and she will be condemned to stagnancy", states Winkler in his explanation of votes on the new European Commission.
In his statement, the RMDSZ MEP highlights that 5 years ago, the Juncker Commission assumed a difficult mandate, in a Union that was barely recovering from the financial crisis and which was hit by the migration crisis and Brexit. "These years have been marked by volatility both at the European level as well as globally. Too often has the solving of the problem dragged on. These delays and hesitations are now showing their effects. The disparities between East and West have grown significantly, the use of double standards is blatant, the solutions proposed in the economy are only working for the benefit of some, the Cohesion Policy has not delivered the expected results, and the measures against climate change are yet to be formulated", emphasizes Iuliu Winkler.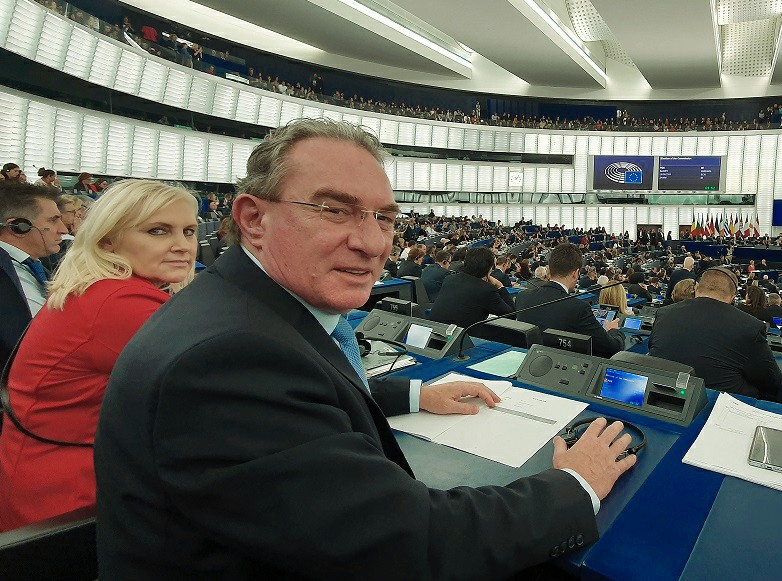 The MEP added that the recent decision by the group of Member States led by France's Emmanuel Macron to block the opening of accession negotiations for North Macedonia and Albania has unfortunately led to deepening divisions between Central and Eastern European states, and Western Europe. "This divide is increasing with each passing day. During the electoral campaign for the European Parliament, in some Member States of Western Europe, the difficulty of transport carriers from Central and Eastern Europe to access the EU market was proclaimed a success.  This approach has not helped at all in reducing divisions.  Unfortunately, the decision taken by the Council to delay the opening of negotiations with North Macedonia and Albania did not help either.  Furthermore, the application of double standards regarding the accession of ​​Romania and Bulgaria to the Schengen Area is also not helping", stressed the RMDSZ MEP.
The European Commission led by Ursula von der Leyen received 461 votes in favour, 157 against and 89 abstentions.